Akku Instant Noodles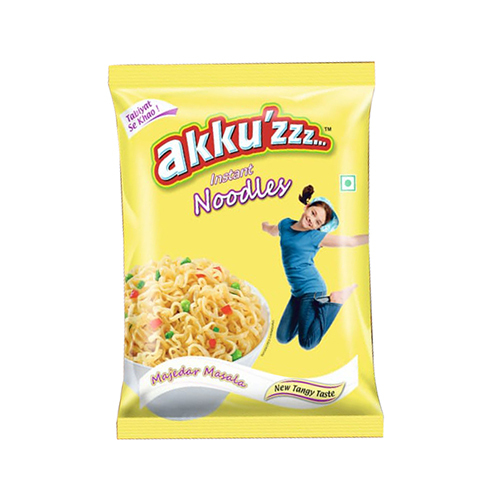 Akku Instant Noodles
Product Description
AKKU Instant Noodles offered by us, are a Chinese food item that our company produces and provides in a healthier version. These items are made without the use of any dangerous chemicals or components. They are both safe and sanitary to use. They are also available at a lower cost. AKKU Instant Noodles are low in calories but high in fiber and protein. They're also known for having high fat, carbohydrate, and sodium content. They are very effective and economical to use.
FAQ
1. How should I prepare quick noodles?
Ans - Heat some water to a boil before adding the instant noodles. Cook it for 3 minutes, or according to the directions on the package. After draining the water, season the noodles, and then eat.
2. What are the advantages of eating quick noodles for your health?
Ans - Instant noodles are a healthy option for people trying to control their weight because they are low in fat and calories. They also offer certain necessary vitamins and minerals, as well as carbs for energy.
3. How often can I eat quick noodles?
Ans - The consumption of quick noodles on a daily basis is not advised due to their high salt content. It's crucial to consume instant noodles in moderation and to alternate them with other wholesome meals.
4. Are quick noodles suitable for vegetarians?
Ans - Many instant noodle brands are suitable for vegetarians, but it's crucial to check the ingredients list to be sure they don't contain any components derived from animals.
5. Are gluten-free quick noodles available?
Ans - Not all instant noodles are gluten-free; some of them contain gluten-containing grains like wheat. Verify if the instant noodles are gluten-free by looking at the ingredients list.