Bucket Jaggery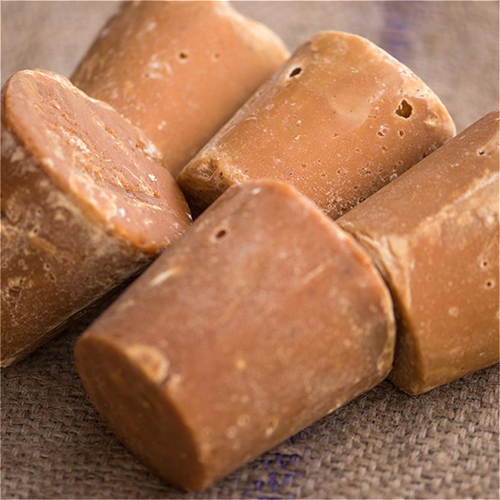 Bucket Jaggery
Product Description
FAQ
1. What is bucket jaggery, firstly?
Ans - Made from concentrated sugarcane juice that has been cooked, bucket jaggery is a natural sweetener. It is a common sweetener found in various regions of South Asia, including India. It is frequently used in place of refined sugar.
2. What are Bucket Jaggery's health advantages?
Ans - Vitamins and minerals like calcium, magnesium, iron, potassium, phosphorus, and zinc are all abundant in bucket jaggery. Additionally, it contains plenty of antioxidants, which can help lower inflammation and enhance general health.
3. How is bucket jaggery made, question three?
Ans - Juice from sugarcane is heated and concentrated to create bucket jaggery. The juice is gently heated until it thickens and takes on the consistency of syrup. After cooling, this syrup is formed into blocks or discs.
4. What varieties of bucket jaggery are there?
Ans - Bucket jaggery comes in a variety of varieties. There are three types of jaggery: unrefined, which is produced only from sugarcane juice; semi-refined, which is produced from a mixture of sugarcane juice and molasses; and refined, which is produced from a mixture of sugarcane juice, molasses, and additional ingredients.
5. What is the usage of bucket jaggery?
Ans - There are many uses for bucket jaggery. It can be included in beverages, sweet foods, and desserts. Additionally, it serves as a natural preservative and sweetener.