Krishak Instant Noodles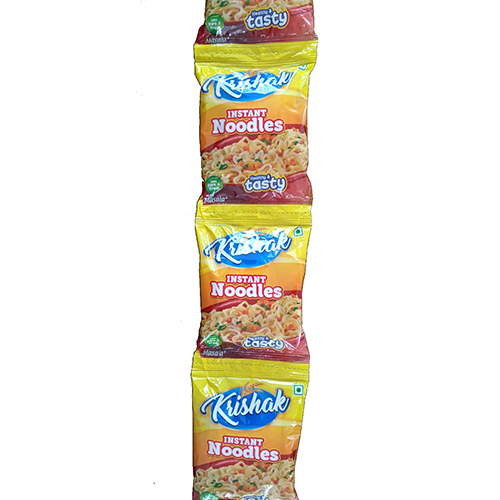 Krishak Instant Noodles
Product Description
Instant noodles are a type of precooked and dried noodle block that is usually sold with a sachet or packet of seasoning powder or sauce. They are typically made from wheat flour, water, salt, and other ingredients that can include palm oil, starches, and seasonings.
Instant noodles are designed to be quick and easy to prepare, often requiring only a few minutes of boiling in water before they are ready to eat. They are popular in many parts of the world as a convenient and affordable meal or snack, especially among college students or individuals who have limited time or access to cooking facilities.
However, it is important to note that instant noodles can be high in sodium, calories, and fat, and may lack essential nutrients such as fiber, vitamins, and minerals. Therefore, they should be consumed in moderation as part of a balanced and varied diet. Additionally, some studies have suggested that frequent consumption of instant noodles may be linked to an increased risk of certain health problems, such as obesity, high blood pressure, and metabolic syndrome.