Mustard Oil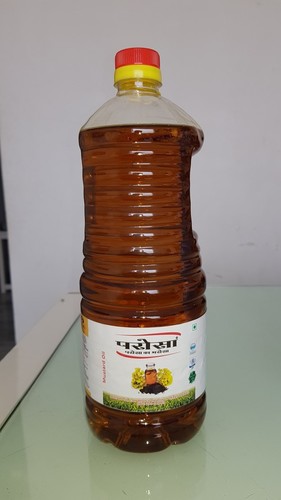 Mustard Oil
Product Description
Mustard oil is a type of vegetable oil that is extracted from the seeds of the mustard plant. It is a popular cooking oil in many countries, especially in India, Pakistan, and Bangladesh. Mustard oil has a distinct flavor and aroma that is often described as pungent or sharp.
Mustard oil can be extracted using either cold-pressed or heat-pressed methods. Cold-pressed mustard oil is considered to be of higher quality because it retains more of the natural flavor and aroma of the mustard seeds. Heat-pressed mustard oil, on the other hand, has a milder flavor and is often used in cooking and baking.
Mustard oil is high in monounsaturated and polyunsaturated fats, which are considered to be healthy fats that can help reduce the risk of heart disease. It is also a good source of vitamin E and other antioxidants, which may provide additional health benefits.
Mustard oil has a high smoke point, which makes it suitable for high-temperature cooking methods like frying and sauteing. It is commonly used in Indian and South Asian cuisine to add flavor and aroma to dishes like curries, stir-fries, and marinades.
In some countries, the use of mustard oil as a cooking oil is restricted due to concerns about its safety. Mustard oil contains erucic acid, which can be toxic in high doses. However, most commercially available mustard oil is now made from a low-erucic acid variety of mustard seeds, which makes it safe for consumption in moderation.
FAQ
1. What is mustard oil?
Ans - Mustard oil is an edible oil made from the seeds of the mustard plant. It is commonly used in South Asian cuisine and is high in monounsaturated fatty acids.
2. What are the benefits of using mustard oil?
Ans - Mustard oil is rich in essential fatty acids and has anti-inflammatory and anti-bacterial properties. It can also help improve digestion, boost immunity, and reduce cholesterol levels.
3. Is mustard oil good for your health?
Ans - Uses for mustard oil in food and medicine are both common. It has a low concentration of saturated fats and contains omega-3 and omega-6 fatty acids. Not only can mustard oil improve the flavour and taste of food, but it also treats a variety of conditions affecting the skin, joints, muscles, and heart.
4. Is mustard oil safe to use?
Ans - Yes, mustard oil is generally safe to use. However, it is not recommended for cooking due to its high smoke point and its pungent flavor.