Natural Mustard Oil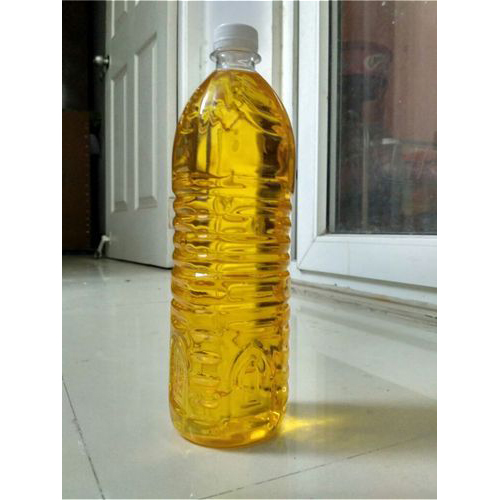 Natural Mustard Oil
Product Description
Natural mustard oil is a type of vegetable oil that is extracted from the seeds of the mustard plant. It is often referred to as cold-pressed mustard oil, as it is extracted using a traditional cold-press method, which involves grinding the mustard seeds and then pressing them to extract the oil.
Mustard oil is commonly used in Indian, Pakistani, and Bangladeshi cuisine as a cooking oil, as well as a flavoring agent for various dishes. It has a distinctive pungent flavor and a characteristic yellow color, and is used in a variety of traditional dishes such as curries, pickles, and chutneys.
Natural mustard oil is believed to have many health benefits, as it is rich in monounsaturated and polyunsaturated fatty acids, which may help reduce the risk of heart disease. It is also high in antioxidants, which can help protect the body against free radicals that can cause damage to cells.
It is important to note that natural mustard oil contains erucic acid, which can be harmful in high amounts. For this reason, it is recommended to consume mustard oil in moderation and to choose varieties that are low in erucic acid. Some countries, such as the United States, have restrictions on the use of mustard oil in food due to its high erucic acid content.
FAQ
1. What is natural mustard oil, exactly?
Ans - A sort of edible oil made from mustard seeds is called natural mustard oil. It is widely used in Indian cooking and is well-liked in other parts of South Asia. It has a potent flavour and is stuffed full of good fats including omega-3 and omega-6 fatty acids.
2. What are the advantages of natural mustard oil for health?
Ans - Organic mustard oil is a great source of antioxidants, vitamins, and minerals. It is thought to aid digestive health, support heart health, boost immunological function, and reduce inflammation. It is also known to be advantageous for the health of the skin and hair.
3. Is it safe to eat natural mustard oil?
Ans - Natural mustard oil can normally be consumed in moderation. However, it's crucial to keep in mind that if ingested in big quantities, it has a strong flavour and may irritate the digestive system. It's also crucial to buy natural mustard oil from a reliable supplier to make sure it hasn't been tampered with to add additional oils.
4. How is organic mustard oil used?
Ans - Natural mustard oil is frequently used to season and prepare food. For its medicinal qualities and as a massage oil, it is also employed. In addition to being utilised in Ayurvedic medicine, it can be found as an ingredient in hair and skin care products.
5. What distinguishes conventional mustard oil from natural mustard oil?
Ans - No, natural mustard oil and normal mustard oil are not the same. Natural mustard oil, which is prepared from the seeds of the mustard plant rather than other oils, has greater health advantages than conventional mustard oil.