Toshila Gold Refined Sunflower Oil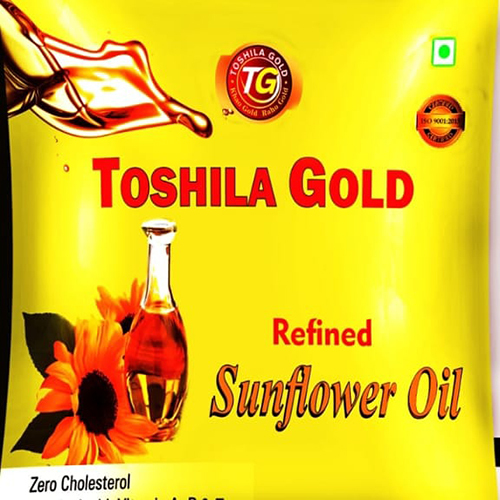 Toshila Gold Refined Sunflower Oil
Product Description
Toshila Gold Refined Sunflower Oil offered by us is best used in vinaigrettes and other low-heat applications to highlight its flavors. This oil has a high smoke point (440 to 475 degree fahrenheit) making it a good choice for high heat cooking such as frying and sauting. The most prevalent uses for sunflower oil are to decrease cholesterol and prevent heart disease. It is also used to treat a variety of ailments. This oil for cooking is refined using a sophisticated technique that extracts as much oil as possible from the seed.
Frequently Asked Questions
Q. What is refined sunflower oil?
A. Refined sunflower oil is a kind of vegetable oil that is extracted from sunflower seeds via a refining process. It's by far a famous cooking oil due to its impartial taste and high smoke factor.
Q. What are the benefits of delicate sunflower oil?
A. Delicate sunflower oil is a good supply of unsaturated fats, including omega-6 fatty acids, which could help reduce irritation and improve coronary heart fitness. It is also a good source of diet, which is an antioxidant that allows guarding the body in opposition to damage from free radicals.
Q. Can refined sunflower oil be used for cooking?
A. Yes, delicate sunflower oil can be used for cooking as it has an excessive smoke factor, this means that it can be heated to excessive temperatures without producing harmful compounds.
Q. Is refined sunflower oil safe for intake?
A. Yes, refined sunflower oil is normally taken into consideration as secure for intake. However, like any oil, it has to be eaten up moderately as a part of a balanced eating regimen.
Contact Us
B No. 4, Chepatoli Village, P.O- Bhadoi Panchali, Gelipung, Dibrugarh, Assam, 786191, India
Phone :09435403263